Meet our skilled and qualified team. We have a fantastic team of people covering all areas of Health and Safety, Human Resources, Occupational Health and Drug Testing. Read on below for an insight to each of our team members.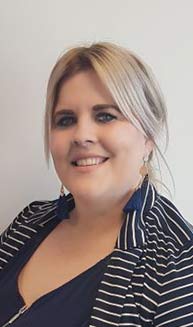 Lashana Linton
General Manager
There is no challenge Lashana won't take on and she'll do it smiling. As the general manager at Compliance Partners, she is passionate about helping businesses in the community meet their human resources and health and safety needs.
With 15 years management behind her, Lashana is well-placed to provide her broad range of experience and create real-life solutions for the benefit of our clients and their staff. She thrives on building a business environment which will help customers drive their business forward.
Being surrounded by a great team is the best kind of work environment for Lashana, which helps make joining Compliance Partners an exciting move in her career.
Lashana boxes nine rounds, loves renovating and design, and is a retired rugby league player. She loves family; is one of nine children; has fostered kids while living in Australia, and is now a proud mum.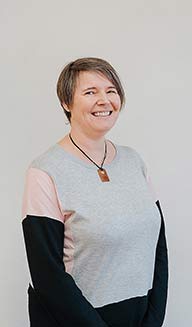 Andrea Kinley
MHEALHC
Registered Nurse | Drug Screener
Occupational Health Nurse
Andrea is a Registered Comprehensive Nurse who is passionate about preventative health care. Trained in the field of occupational health nursing she has the opportunity to protect the health of workers through health monitoring, education and health promotion.
Andrea enjoys the flexibility and autonomous nature of her role working with Compliance Partners and feels the smaller size of the team provides great collegial support. 
In addition to occupational health,  Andrea has nursing experience in various areas including maternity, primary health care, care of the elderly and nursing education. Andrea believes in evidence based practice and feels this should be supported by up to date knowledge. She holds a Masters of Health Science endorsed in Nursing (Clinical), 2014. 
In her personal life, Andrea enjoys socialising and having friends and family over for dinner because of her love of baking and cooking. Andrea is very passionate about music and attends as many concerts as her budget will allow.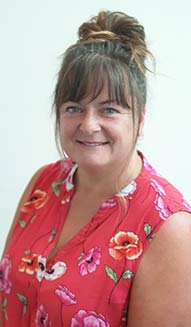 Jacqui O'Connell
BN, RN, PG CERT CX, PG CERT IPT, PG DIP HEALSC, PRIME
Occupational Health Nurse
Jacqui is a member of our skilled and qualified team and no stranger to meeting the demands of caring for her community. As an occupational health nurse and with experience working as a rural nurse specialist she is passionate about helping our clients maintain safe workplaces for their employees. True to that passion, she knows prevention is better than cure.
With nursing experience spanning surgical, chemotherapy, general practice and after-hours emergencies to becoming a PRIME (Primary Response in Medical Emergency), Jacqui has responded to emergencies of all types and at any time of the night or day.
Jacqui was a soldier in the NZ Army for 10 years, where she learned her appreciation for hard physical work and the risks and benefits which come with it. Experience she knows will benefit our clients.
Outside of work Jacqui loves being active. She enjoys tramping, dog walking, body pump classes, gardening and spending time with friends.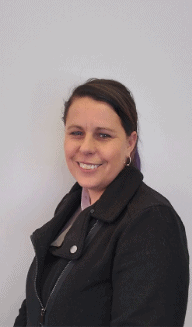 Marlene Battiss 
Health & Safety Advisor
Marlene is excited about working with a company that is passionate about health and safety compliance. She thrives on seeing improvement in a company's health and safety culture and knowing employees are more invested in their own health and safety, and that of those around them. The majority of Marlene's work day is spent with her clients ensuring they are working towards an excellent health and safety system.
Marlene brings several years' health and safety experience from the construction, mining and manufacturing industries where she was fully responsible for the health, safety and compliance across all sites. She has two years' experience within the industrial, electrical and automation environment and has completed her NEBOSH International General Certificate as well as certification in disaster management and business continuity.
Marlene has two awesome daughters who are her favourite people in the world. When her time is not wholly devoted to them, she is outside with her second love, her horses.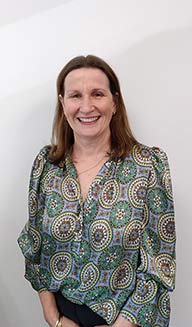 Helen Bradley
BBS(HR)
Human Resources Advisor
Helen is a solution focused HR professional with over 20 years' experience in the area of general human resource management and organisational development. She brings an extensive range of knowledge and experience to Compliance Partners, having worked as an inhouse advisor and manager as well as consulting to both small and large organisations.
Helen's strengths in human resource management include a focus on coaching and developing others, employment advice, managing change and service delivery. She also has extensive expertise in industrial relations, including acting as an industrial advocate for collective and individual employment negotiations, disputes resolution, restructuring and acquisition processes, formal complaint processes, disciplinary procedures and mediation experience.
Helen's career has seen her working across a number of significant New Zealand businesses and within agriculture, education, manufacturing, retail, health, tourism and hospitality.
Outside of work, she loves adventure and has travelled extensively with family and friends internationally and across NZ. Helen has also completed a one and only marathon in the south of France.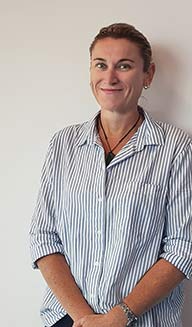 Kirsten Barnes
Registered Nurse
Occupational Health Nurse
Kirsten believes that prevention is better than cure and with 10 years as an emergency department nurse her experience has shown her that sometimes all it takes is a few minor changes to avoid accidents or illness.
With a total of 16 years, working predominantly in large tertiary hospitals and neurosurgery, and as the wife of a carpenter and daughter of an electrician growing up in a rural community, Kirsten is passionate about getting loved ones home safe. I love to work in a proactive workplace within a skilled and qualified team that promotes health & wellness.
A typical work day starts early with lots of pre-planning.  Kirsten believes being organised is the key, however, she finds the hardest thing about her day is staying on time, " I love to chat to my clients, because everyone has an interesting story to tell.
Outside of work, Kirsten spends time with her husband and three-year-old daughter. She has a love of gardening, watching rugby while standing on the sideline as the team nurse and fishing, but she says she is yet to hook her first trout while fly fishing.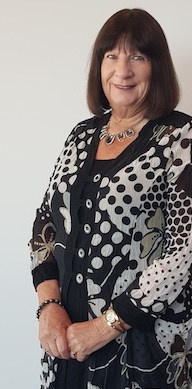 Kath Stott

Sales Consultant
Kath came to New Zealand in 1995 originally from Manchester in the United Kingdom.
A focused and outgoing sales consultant with a passion for promoting the numerous benefits of health and safety, occupational health and HR within the workplace.
With over 25 years in business development and client retention, Kath really enjoys interacting with people, making them feel at ease and developing that all important 'trust factor'.
Kath's favourite holiday destination is Bali and has been so for many years. In her free time Kath enjoys gardening, walking her dog, going to live theatre, most types of music and socialising with family and friends.